Waste Less Arugam Bay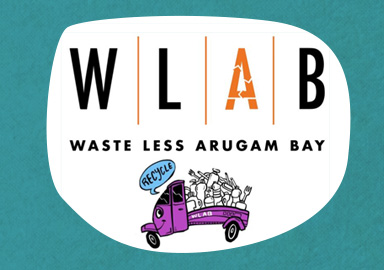 WLAB – that's where upcycling takes place!
What Rice & Carry does with rice sacks is done at WLAB (Waste Less Arugam Bay) from collected PET bottles or the lids. Here, small upcycling masterpieces are created by hand, which fight against disposable plastic. For the Rice & Carry collection, shredded lids are pressed into buckles and key rings at WLAB. Also, the FAIR SQUARED Eco Razor project made of recycled plastic was brought to life through this collaboration.