Principles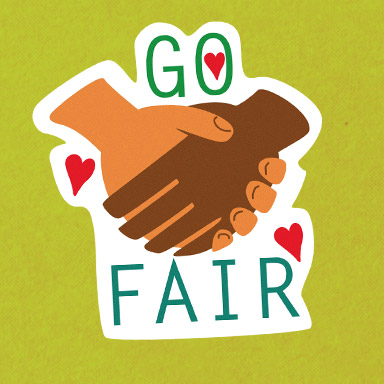 Our principles
Transparency, sustainability as well as social and environmental compatibility have played a major role since the founding of our Cologne-based company. In all our efforts, we strive to keep our ecological footprint as small as possible and to avoid unnecessary consumption of resources. Fair trade along with solidarity with people in disadvantaged regions of the world have become a core issue for FAIR ZONE, while values such as animal and environmental protection are just as important to us.
Striving for the best – for everyone involved!
We aim for maximum availability of our products in order to achieve the best possible results for local producers. Thanks to our many years of experience we can rely on a broad distribution network and valuable partners who carry the Fair Trade idea further into the world with us. Our exclusive sales partners trade internationally in natural food and cosmetics as well as other ecologically valuable products.
Partnership of equals
The FAIR ZONE production partners are not economically dependent on FAIR ZONE. We negotiate at eye level, treat our partners with respect and maintain an honest dialogue with them. This results in long-term contracts which lead to more justice in international trade.