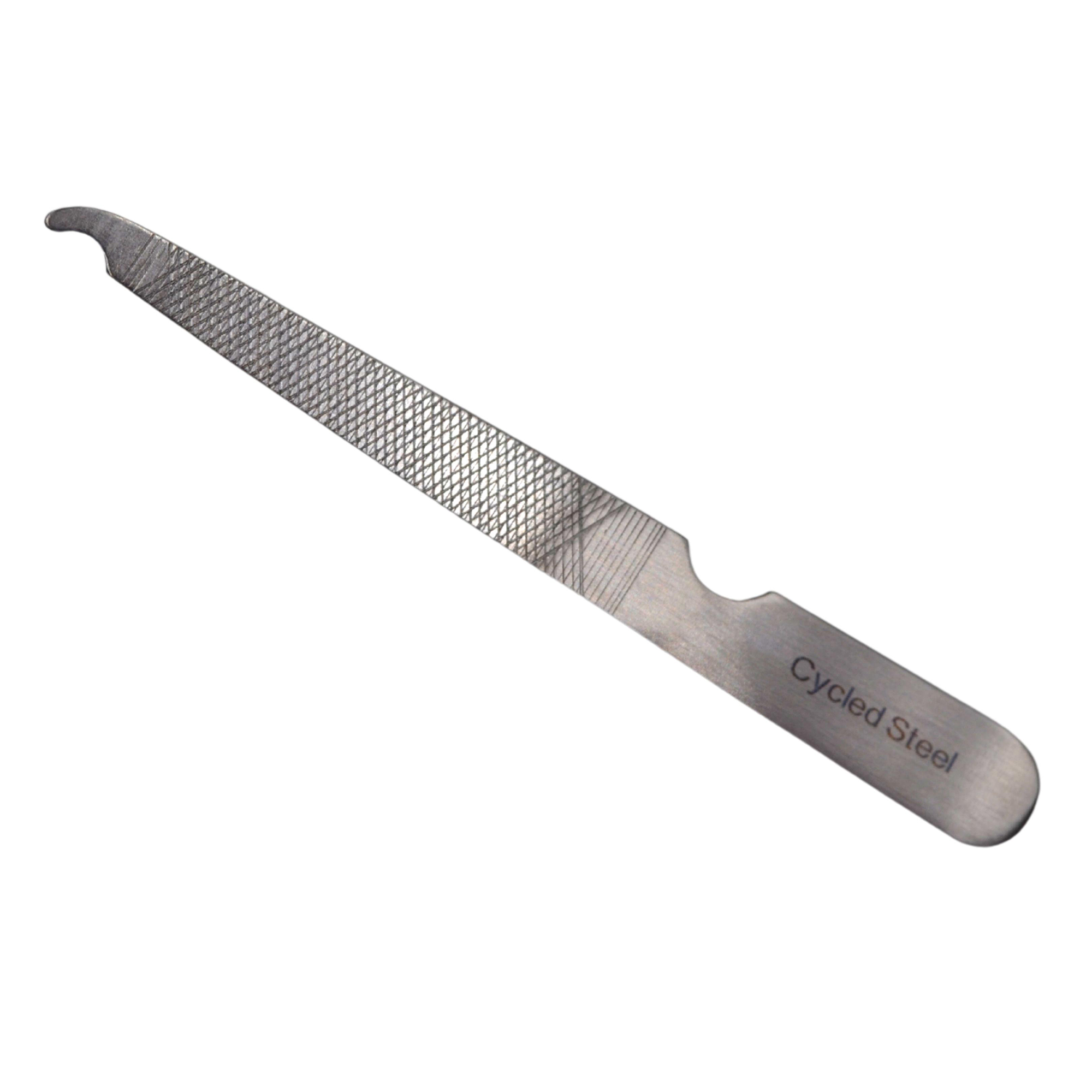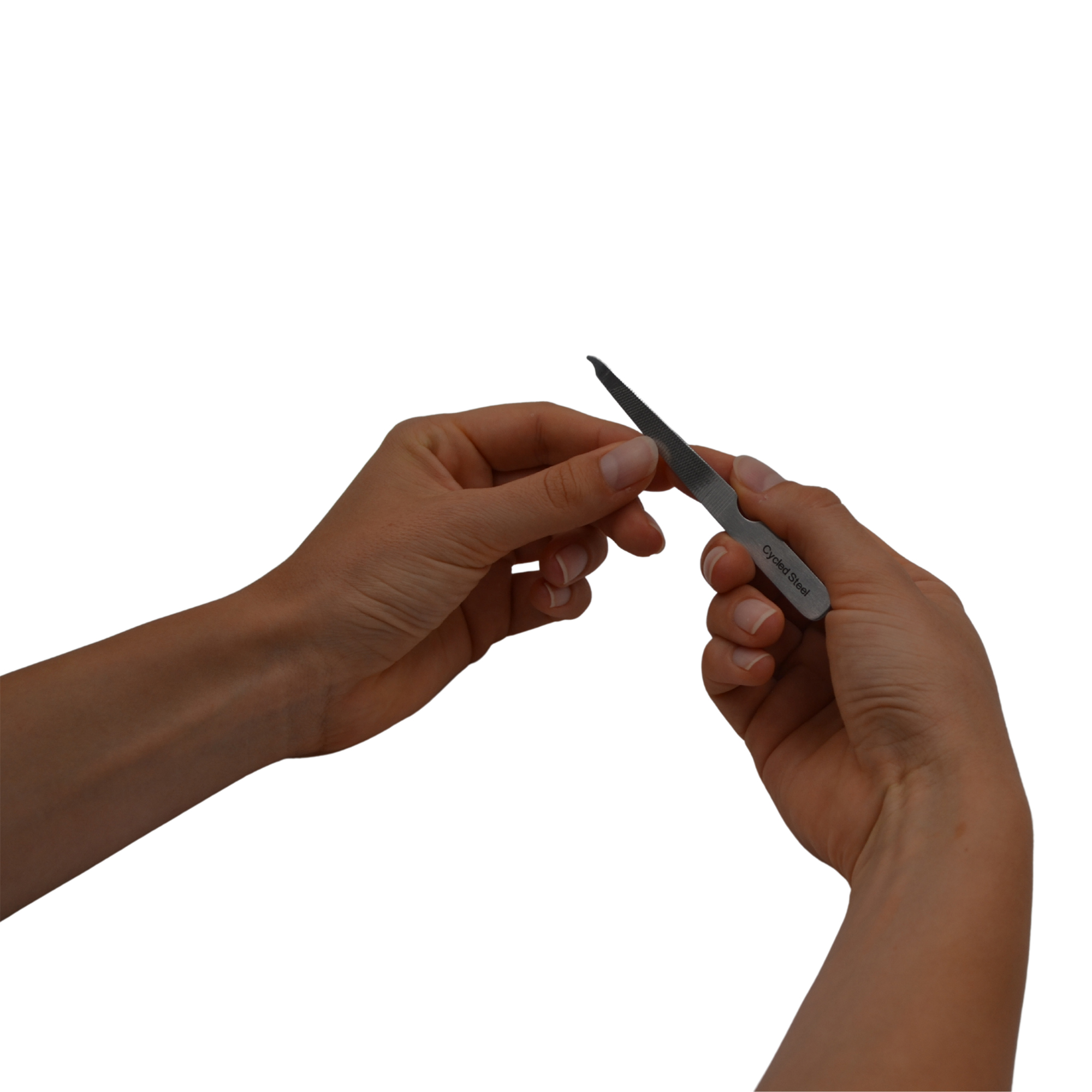 Cycled Steel Nail File
With the Cycled Steel nail file you are always and everywhere perfectly equipped, whether traveling, at work or at home. The file has a coarse-grained and a fine-grained side for shortening and smoothing the nails, as well as a tip for nail cleaning.
In fashionable matte finish
Manicure file
2-sided fine/coarse
Perfect ergonomic shape
Durable & reusable
Application: Nail files are among the most important manicure instruments. Regular filing preserves the length and shape of the nails. The file should be applied straight to the nail and run in one direction only. The coarse-grained side shortens and shapes the nails, the fine-grained side smoothes corners and edges.