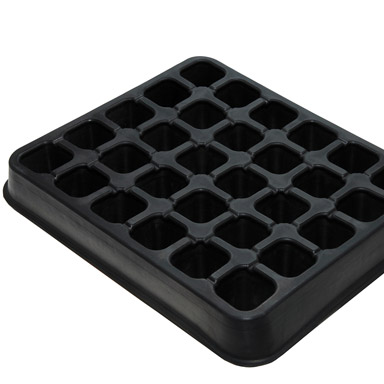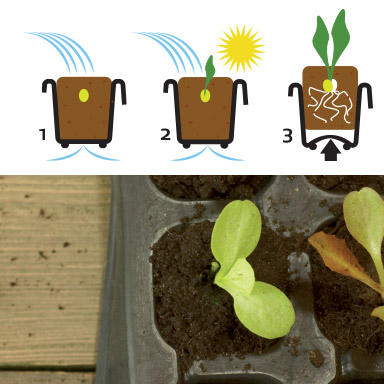 Seed Tray from Natural Rubber
Worldwide first: Are you tired of plastic seed trays that barely last a season? FAIR ZONE offers you a unique reusable seed tray made from Fairly Traded FSC certified natural rubber latex. Natural latex is very flexible which makes it easy to tease out the seedlings.
Contains 30 cells, overall dimensions are round about 23cm x 26cm x 4cm. The seed tray is black as that is shown to be more durable than rubber in other colours.
| Contents | Packaging | EAN - Code |
| --- | --- | --- |
| 1 piece | 26 x 4 x 23 cm | 4260365859149 |
Order online here: